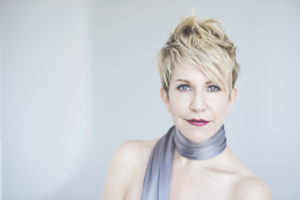 Joyce DiDonato Cancels Her Planned Concerts and Recording of 'Carmen' Due to Conductor's Health
By
Chris Ruel
Superstar mezzo-soprano Joyce DiDonato has announced that she is canceling her concerts and recording of Bizet's "Carmen" due to Grammy Award-winning conductor John Nelson's health.
In a post on Instagram DiDonato wrote, "I am heartbroken to hear the news of John Nelson's health which has made necessary his withdrawal from our planned concerts and recording of "Carmen."
She stated that Nelson is "a treasured friend," and "one of my most trusted, long-term musical partners."
DiDonato, in her post wrote that Carmen wasn't a role she sought out "yet John's invitation to perform under his scrupulous, and deeply authentic guidance was one I could not pass up."
She apologized to fans who looked forward to hearing her sing the role, and hoped that the concerts and recording could be rescheduled.
The mezzo finished her post on a positive note, writing, "Let's work not to see this as bad news, but instead welcome the positive news that John's prognosis is strong, and that he is surrounded by an incredible community of people who love him."
DiDonato did not state the nature of the conductor's condition.