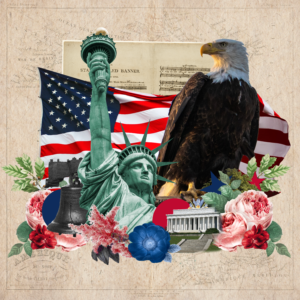 Zachary James Releases New American Mixtape & Responds to Supreme Court's Decision on Roe Vs. Wade
By
Francisco Salazar
Zachary James has released an American Mixtape in celebration of July 4.
The mixtape features patriotic anthems, new poetry, and a full reading of the original Constitution of the United States.
The album is in response to the Supreme Court's recent overturning of Roe v. Wade and the continued climate of division in the United States.
In a statement, James said, "I saw a statistic that the majority of our country has not read the Constitution, while its 235 year old words are used against us as a people. A document which doesn't even mention the existence of women is used to define a woman's right to govern her own body. Patriotism and God are being commandeered and weaponized by conservatives. As a liberal, democratic, queer artist, I felt it especially important in this moment to put out something hopeful and uplifting that takes a stand against the idea that patriotism is partisan."
The 30-minute reading is accompanied by cello and also includes readings of two new poems from Trinidadian writer, Imo Wimana Chadband, and Nigerian writer, Jason Enukora. American Mixtape also includes "The Star Spangled Banner," "Battle Hymn of the Republic," "Simple Gifts," and "Amazing Grace."